The Vets Prevail Model
Veterans Health Administration Brings New Full-Spectrum Mental Health Care Option to our Veterans
For five years, the Veterans Health Administration has been working with Prevail Health Solutions under a series of National Science Foundation grants to lay the groundwork for the Vets PrevailSM program, a new way of bringing mental health support to US Military Veterans. Now, with the generous support of Goldman Sachs Gives, the Robin Hood Foundation. the Bristol-Myers Squibb Foundation and PepsiCo, Vets Prevail has shown proven results across numerous pilots and clinical evaluations. Vets Prevail is an online program featuring dynamic, Cognitive Behavioral Therapy (CBT)-based e-learning lessons and peer-to-peer support. When needed, the program facilitates intelligent routing from the Vets Prevail platform into a number of established Veterans Health Administration resources. The result is a full-spectrum mental health solution that is easily accessible, stigma-free and complements existing Veterans Administration and Department of Defense systems.

---

About Vets Prevail
Vets Prevail is an innovative new online mental health tool that is tailored specifically to today's Veterans, helping ease transition to life after military service and tackle post deployment re-adjustment challenges. Employing cutting edge technology, the program creates engagement through dynamically tailored interactions. The core content is rooted in Cognitive Behavioral Therapy, the standard of care for treatment of symptoms related to PTSD and depression. The program incorporates interactive multimedia e-learning lessons, peer support, diagnostic self-assessments, and proprietary software for scheduling and tracking user activities, thoughts, and feelings. Vets Prevail was developed through the collaboration of mental health researchers and clinicians at top universities and hospitals with the backing of the National Science Foundation and The McCormick Foundation.
Change and recovery is possible, and Vets Prevail is a tool that can help fulfill this promise for our returning Veterans. It is a best-in-class, scalable solution with capacity and reach far beyond any traditional mental health offering, at a fraction of the cost.
About the partners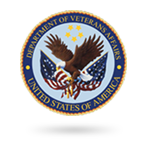 The Veterans Health Administration
The Veterans Health Administration is home to the United States' largest integrated health care system consisting of 152 medical centers and nearly 1,400 community-based outpatient clinics, community living centers, Vet Centers and Domiciliaries. Together these health care facilities and the more than 53,000 independent licensed health care practitioners who work within them provide comprehensive care to more than 8.3 million Veterans each year. Always searching for new ways to support the mental and emotional health of Veterans, the VHA has facilitated the creation of valuable links between the program and existing VA resources.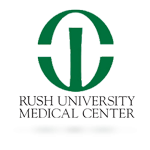 Rush University Medical Center
Rush University Medical Center is a not-for-profit academic medical center with more than 170 years of history in developing innovative treatments. Today, it is a thriving center for clinical research, with physicians and scientists involved in hundred of research projects developing and testing the effectiveness and safety of new therapies and medical devices. The Vets Prevail Program is in line with Rush's desire to expand its activities in preventative care and its ever growing commitment to Veterans programs. Dr. Stevan Hobfoll, Chair of the Rush Department of Behavioral Sciences and an international expert on the effects of military stress and trauma, was integral to the development of Vets Prevail, and his department provides ongoing clinical oversight.

Bristol-Myers Squibb Foundation
The mission of the Bristol-Myers Squibb Foundation is to promote health equity and improve the health outcomes of populations disproportionately affected by serious diseases and health conditions. The Foundation's Mental Health & Well-Being initiative in the U.S. focuses funding on addressing the mental health and reintegration needs of returning service members, veterans and their families. The Foundation supported recruitment for and evaluation of Vets Prevail through its Mental Health & Well-Being initiative.
About the supporters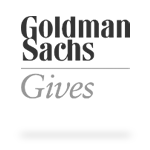 Goldman Sachs Gives
Goldman Sachs Gives is a donor-advised fund - a public charity that maintains individual accounts for donors who recommend grants to qualified non-profit organizations from their accounts. Established in 2007, Goldman Sachs Gives enables Goldman Sachs and its people to leverage their donations to charities in the communities where they live and work, or elsewhere around the globe. The focus of this contribution is on those areas that have been proven to be fundamental to creating jobs and economic growth, building and stabilizing communities, honoring service and veterans and increasing educational opportunities. Earlier this year, Goldman Sachs Gives announced a new $20 million, five year commitment to fund a network of nonprofits helping wounded and disabled veterans return to civilian life. The partnership with Vets Prevail will be an important part of that coalition.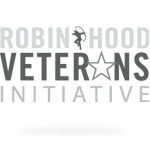 The Robin Hood Foundation
The Robin Hood Foundation, a public charity, targets poverty in New York City, touching the lives of more than 650,000 low-income New Yorkers. Relying on its own data-driven system for measuring impact, Robin Hood invested nearly $110 million in close to 200 community-based organizations in 2011. It also provided these partners extensive technical assistance. Robin Hood works with a coalition of federal, state and city agencies and a cohort of nonprofit organizations on an initiative to connect low-income veterans to supportive housing, job-training programs, health care, counseling and other services to ease their transition to civilian life. Vets Prevail is a key partner in this initiative, contributing its expertise in serving the overwhelming mental-health needs of returning veterans.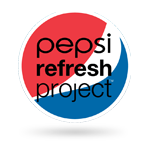 Pepsi
Pepsi has contributed to the Vets Prevail effort through its Pepsi Refresh Project. The Pepsi Refresh Project has given away millions to fund innovative ideas with the promise of making a positive impact on the community, regional or national level. Grants are awarded through public voting, and Vets Prevail was selected for an award in the largest tier.
---
For a short white paper on the mental health problems facing our military and the Vets Prevail/Give an Hour solution, click the icon below.
For more information please contact
partnerships@vetsprevail.org